About the Book
Book:
Identity Theft
Author:
Alana Terry
Genre:
Christian fiction, mystery/suspense
Release date:
March 15, 2019
She imagined Alaska would be the
perfect place to hide
. She found out it's the most dangerous place to be found …
Lacy has a secret
. A secret nobody knows — not even her fiancé. A secret that would cost her life …
and so much more
. So it's a good thing she's tucked away in the very heart of rural Alaska, where for once in her life she is finally safe. But
can she stay that way for long
? Suspenseful, thrilling, and
impossible to put down
,
Identity Theft
is an unforgettable novel by bestselling Christian author Alana Terry.
My Review:
I really enjoyed "Identity Theft," as it is full of suspense and romance and the story line was so intriguing! Lacy/Jo is a part of the Witness Protection Program, her whole life has been uprooted and she has been forced to start over. However, it is difficult to truly let go of everything from the past, especially matters of the heart. I cannot even imagine having to live life like this and I felt like the author did a good job with portraying that as it is difficult for Lacy and she wants to live her life free and fully, yet this one big secret is always with her. I am looking forward to reading the next two books set in Alaska as this was a beautiful backdrop for the story!
Buy your
copy
today … but
be prepared to stay up late
!
About the Author
More from Alana
What's the first thing that pops into your mind when you think about Alaska? Are you a city soul or do you prefer the country? I'm pretty happy in small-town Alaska, but I'm afraid that wasn't always the case. Have you ever lived in a town with 400 residents? Even with all the wide-open spaces, it's enough to make some personalities feel claustrophobic. I thought of our move to rural living as our big adventure. (Because what's more adventurous than feeding chickens and milking goats at negative 40 degrees?) Then I read my first draft of Identity Theft and realized the adjustment wasn't going as smoothly as I hoped. It was more autobiographical than I had realized! However, I learned to love rural Alaska, and that's the main reason I wanted to write my Alaskan Refuge Christian Suspense Novel series – so I could share some of my favorite parts with you. Identity Theft is the first of three stand-alone novels, all filled with adventure, suspense and thrills, and all set against the backdrop of Alaska. I hope as you settle in to read, you will begin to experience a little of what I've grown to love living in this spectacular state.
Blog Stops
Giveaway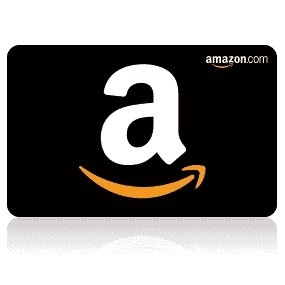 To celebrate her tour, Alana is giving away a $30 Amazon gift card!!