About the Book
Book
: A Very Austen Valentine
Author
: Robin Helm
Genre
: Historical Romance (Regency), Religious and Inspirational
Release Date:
December 29, 2018
Six beloved authors deliver romantic Valentine novellas set in Jane Austen's Regency world. Robin Helm, Laura Hile, Wendi Sotis, and Barbara Cornthwaite, together with Susan Kaye and Mandy Cook, share variations of
Pride and Prejudice
,
Persuasion
, and
Sense and Sensibility
, featuring your favorite characters in sequels, adaptations, and spinoffs of Austen's adored novels. Experience uplifting romance, laugh-out-loud humor, and poignant regret as these authors deftly tug on your heartstrings this Valentine's Day.
I Dream of You
by Robin Helm
Newly-married Elizabeth Darcy has a plan: to charm her too-busy husband into desiring her company as much as he did when he was courting her. A series of romantic dreams gives her just the push she needs to put that plan into action.
S
ir Walter Takes a Wife
by Laura Hile
Faced with a lonely future and finding himself strapped for cash, Persuasion's Sir Walter Elliot manfully decides to marry again. But his careful plans go sadly awry! A lighthearted Valentine mash-up featuring two of Jane Austen's worst snobs.
My Forever Valentine
by Wendi Sotis
Jane and Charles Bingley have married, even though Miss Elizabeth Bennet remains certain Mr. Fitzwilliam Darcy gave his best effort to keep them apart. After Mr. Darcy refused to stand up with Bingley and did not attend the wedding, she despises the gentleman more than ever and finds his company intolerable. How will she endure her visit to Kent if Mr. Darcy turns up everywhere she goes?
Pretence and Prejudice
by Barbara Cornthwaite
A chance encounter with a handsome stranger forces Elizabeth to resort to subterfuge in order to discover his true intentions.
My Valentine
by Mandy H. Cook
Little Charlotte was always determined and independent, traits which served her well as she battled a serious childhood illness and later as she took on Polite Society. Will those traits now deprive her of true love? Or would her lifelong Valentine win her heart?
The Lovers' Ruse
by Susan Kaye
In this
Persuasion
alteration, Anne is so altered by Wentworth's love in the summer of 1806, she refuses to give him up when both her godmother and father try to persuade her. "The Lovers' Ruse"follows Frederick and Anne through their whirlwind courtship and their secret engagement. When Wentworth returns for his Annie girl, the cat comes out of the bag.
Click here to purchase your copy!
My Review:
This is such a fun and romantic anthology to read! I thoroughly enjoyed every single story in this collection. All are based on some of Jane Austen's characters and they are retellings that are sure to delight any Austen fan or really anyone whom enjoys reading stories set in the Regency era! I love that each of the stories is written by a different author, so I was introduced to new authors and also each story has a different feel, or style of writing to it. If I had to choose a favorite from this collection, it would be "My Valentine" by Mandy H. Cook. I really liked Charlotte and how her character was portrayed. She had to deal with challenges and she managed them and now is trying to find the balance between who she is as a person and not losing who she is but also opening her heart to love. This is a great collection that will have you smiling, and enjoying the sweet, clean romance that is shared among the characters.
About the Author
Robin Helm's books reflect her love of music, as well as her fascination with the paranormal and science fiction. Previously published works include The Guardian Trilogy:
Guardian
,
SoulFire
, and
Legacy
(a guardian angel protects a supernaturally gifted girl), the Yours by Design series
: Accidentally Yours,
Sincerely Yours
, and
Forever Yours
(Fitzwilliam Darcy switches places in time with his descendant, Will Darcy), and
Understanding Elizabeth
(Regency sweet romance). She contributed to
A Very Austen Christmas: Austen Anthologies, Book 1
, an anthology featuring like-minded authors, in 2017, and
A Very Austen Valentine: Austen Anthologies, Book 2
which was released on December 29, 2018. New releases for 2019 include
More to Love
, a standalone historical sweet romance dealing with body image;
Lawfully Innocent
, a historical U.S. Marshal romance book in the Lawkeepers series;
Maestro
, a historical sweet romance featuring a brilliant musician and his student; and
A Very Austen Romance: Austen Anthologies, Book 3
. She lives in sunny South Carolina where she teaches piano and adores her one husband, two married daughters, and three grandchildren.
More from Robin
Do you love Historical romance, but avoid "those" covers like the plague? Would you enjoy an anthology featuring six Valentine-themed novellas set in the Regency period written by Christian authors? In
A Very Austen Valentine
, stories range from a young wife searching for a way to bring her marriage back to the way it was, to a laugh-out-loud courtship between Jane Austen's worst snobs. Misunderstandings, concealed identities, and romance abound. There is even a sequel featuring the children of the Darcys and the Brandons. Every reader will find something to love in this wonderful collection.
Blog Stops
Giveaway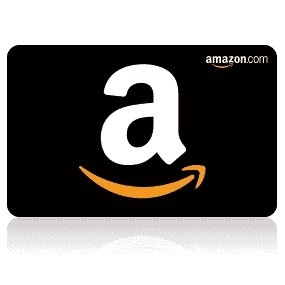 To celebrate her tour, Robin is giving away
Grand Prize: a $50 Amazon gift card 1st Place: An autographed paperback of A Very Austen Valentine: Austen Anthologies, Book 1 2nd Place: An autographed paperback of A Very Austen Christmas: Austen Anthologies, Book 2 3rd Place: A set of three ebooks – Reader's Choice of any three of my books and 4th Place: a $5 Amazon gift card!!