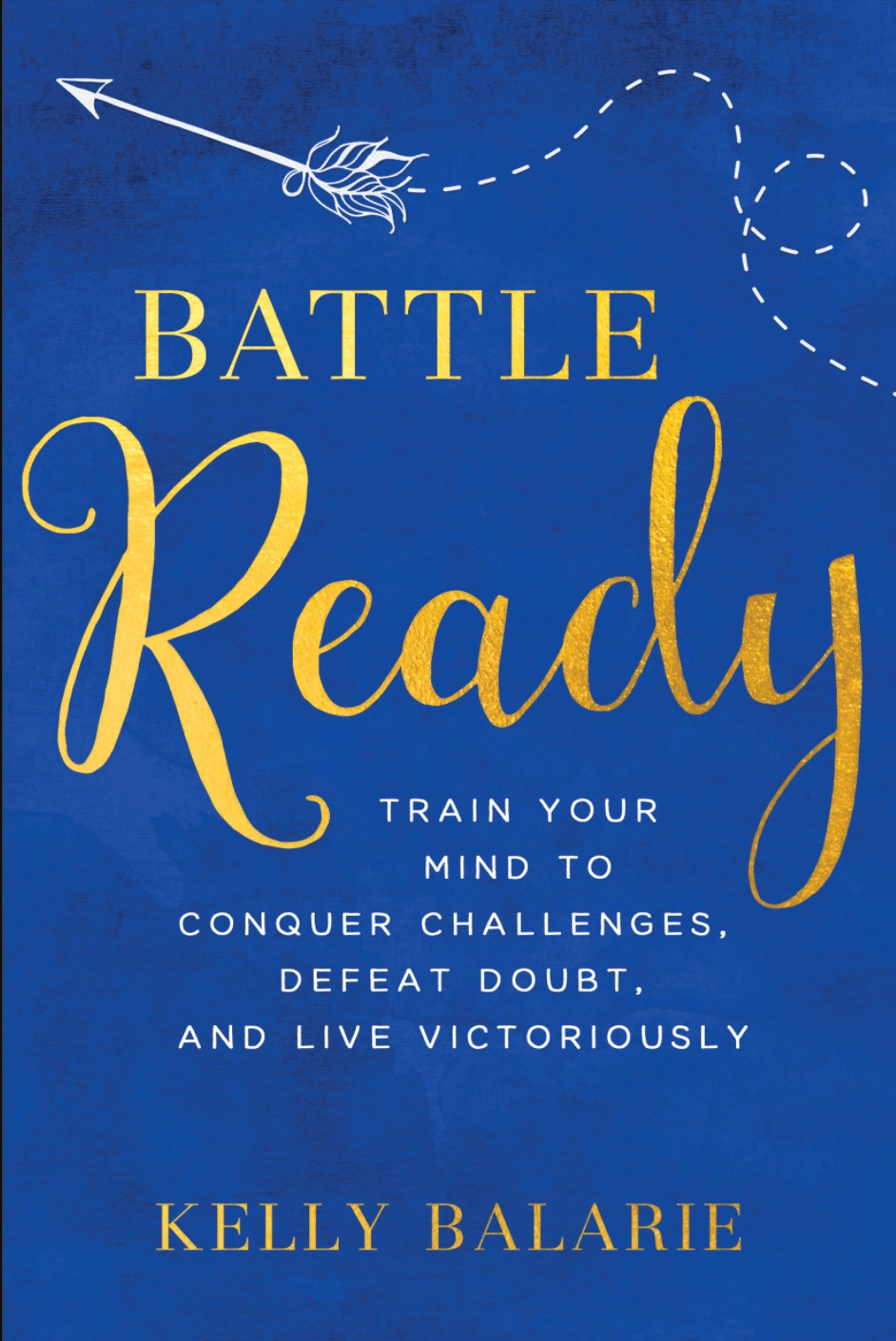 "Battle Ready: train your mind to conquer challenges, defeat doubt, and live victoriously," written by Kelly Balarie is an interactive book that will challenge the reader.

This book is divided into 12 main sections, each section being one of the mindsets that we need in order to be "battle ready." Each mind-set section is further divided into sections, each focusing on a specific point. Our mind plays so much into how we live, our choices we make, what we think and believe we can do, by changing our mind can help us change so much in our lives.

This book is perfect to study together in a small group setting as there are individual reflection questions and tasks to do throughout the reading; however each section ends with group discussion questions as well.

There are also links to log onto online to watch things or download reminders to go along with and further this study.

I love the layout of this book and the interactive nature and feel of it.

I highly recommend this as the mind is such a powerful thing and by training it real differences can be made!
*Thanks to the Baker Books for the complimentary copy of this book.*